Most advertisers launching a new campaign face a problem of balancing between creativity and effectiveness.
Its often tough. Changes occur in the last minute as the creative, senior management wants to tweak the ad. There is hardly any time to check the consumer acceptance and effectiveness of the ad.
Advertiser needs consumer-centric feedback that can:
Show disaster areas, if any.
Show opportunity areas to tweak an ad.
Ensure changes would substantially benefit the ad and aren't a waste of time.
And this feedback shall happen in less than 72 hours.
This is the reason why we have partnered with MDI and are the exclusive licensee for RAPITEST - quick, easy, cost-effective way for advertisers to test ads at different stages of development - before they reach the consumers. Sometimes, it's just those nuances can make or break the whole campaign — and wouldn't it be good to know before you spend all that money on your media buy?
For our case study of Pre Ad Test evaluation, please click HERE
Test and validate TVC's, viral campaigns, and other marketing materials. Enjoy total security thanks to state-of-art compression technology allowing smooth, quick and uninterrupted viewing of video, which can not be viewed again or sent onwards. Protecting you and your materials.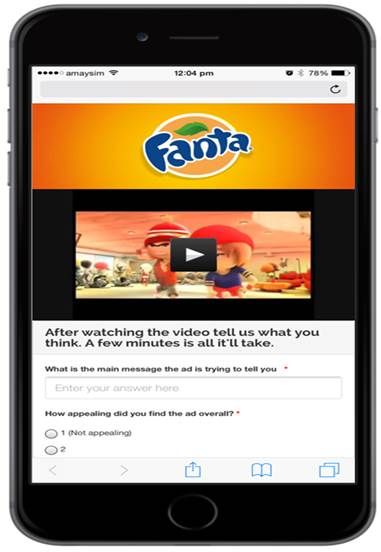 Key advantages
Amazing compression technology: smooth and uninterrupted viewing of video which is totally secure for your materials.
Multiple access. Via SMS to or embedded in a branded or unbranded app / chat or emailed. Anything for convenience.
Works on all mobile devices. This includes feature phones (dumb phones) & adapts for all smartphone operating platforms including Android, iOS, BlackBerry & Windows Phone.
Share your surveys totally secure: as you want with whom you want.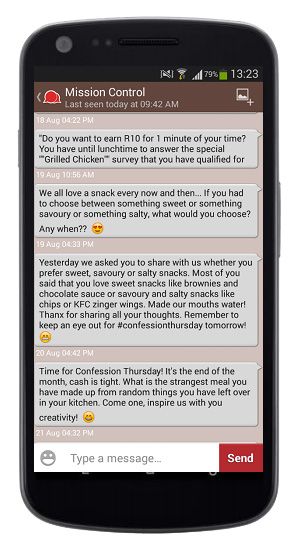 Key features
Both branded & unbranded approaches are available & importantly for cost effective digital ad testing, both video & static images can be assessed.
Surveys are quick and simple to complete, gleaning top of mind responses with both closed & open ended questions.
Respondents are notified when they have missed questions & importantly that their results have been successfully collected.

Test and validate TVC's, viral campaigns, and other marketing materials using RAPITEST.