Though there had been a slight increase in spending after the loosening of social restrictions, Vietnamese consumers largely remain careful not to spend too much money too quickly.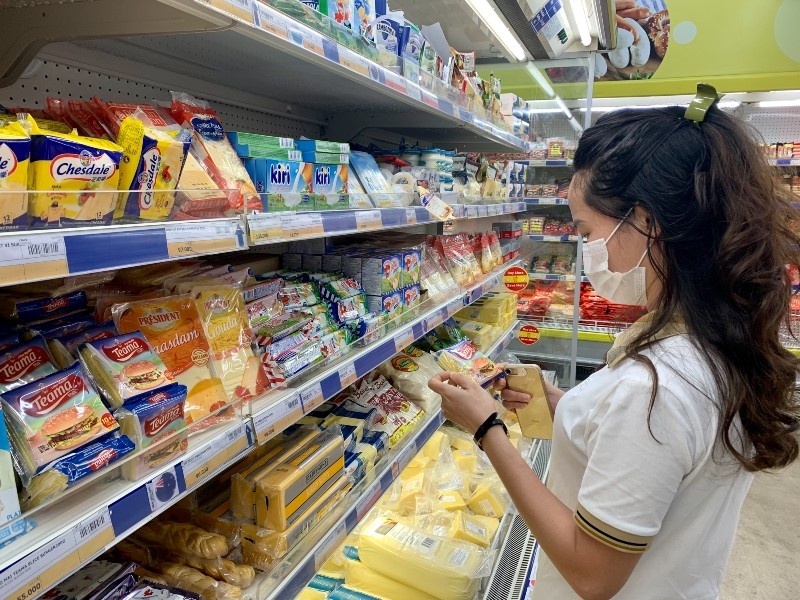 Pain in the wallet makes Vietnamese consumers more cautious
Infocus Mekong Research (IFM) has released itslatest COVID-19 consumer confidence impact survey with 1,000 participants in October. The survey reveals that 21 per cent of participating consumers have been severely impacted financially by the pandemic, with 5 per cent of them near personal bankruptcy. Only 16 per cent of participants said they were largely unaffected. Secondary cities like Danang and Binh Duong have been among the most impacted, with 43 per cent.
In addition, half of all low-income households participating in the survey have been severely impacted by the lockdown, as well as 29 per cent of lower-income households. IMF says this represents a total of 34 per cent of Vietnam's population and may explain the heavy impact on secondary cities.
The survey found that 68 per cent of participating households have experienced a decline in income, while only 10 per cent of them saw an increase in their income. Before the pandemic, almost 60 per cent of surveyed consumers had multiple sources of income. Now, this figure stands at only 45 per cent. Meanwhile, 5 per cent have no income at all at the moment.
Consumers now seem to be loosening up their wallets again. However, only three sectors have been seeing any real growth in spending, that is healthcare, food and beverages, and utilities, though at a lower level than previously. Education and personal care have made the biggest jumps in spending, though still less than in January. Spending on home appliances and personal equipment is way down.
Traditional trade slightly outperformed modern trade over the past few months based on monthly spending. This is a huge increase for modern trade, as before the pandemic, modern trade such as e-commerce, made up less than 30 per cent of the total spending but now represents close to 50 per cent of all spending.
Nevertheless, with tightened budgets, Vietnamese consumers spend roughly 30 per cent of their income on basic groceries with education. Savings (if any) make up roughly 50 per cent of their monthly costs. Interestingly, paying off debts now accounts for 7 per cent of all monthly spending, leaving less than 30 per cent as discretionary funds.
After Vietnam reopened, IMF's Consumer Confidence Index has increased to 18 index points from 12 three months ago, showing that consumers are seeing the light at the end of the tunnel.
By Thanh Van (https://vir.com.vn/vietnamese-consumers-slow-to-regain-confidence-in-spending-89028.html)