When reviewing sales have you ever wondered if …
Your staff are treating your customers as well as they can?
Your customers are satisfied with your service?
You have the right mix of products and services?
Your priorities are in line with your customers?
Your competitors more appealing to your customers because of better services?

..or maybe you wondered how to increase sales per customer visit?




If you have, than Mystery shopping has your answers.
---
What is Mystery Shopping?
It is a form of market research. Individuals pose as customers to objectively gather information on the business being studied.
The information gathered usually involves but is not limited to:
customer service,
product selection and availability,
and overall perception of the shopping experience.
How mystery shopping can help you?
The information obtained from mystery shopping is used to measure service quality, and is usually part of a company-wide program to enhance customer service.
Employees provided with KPI's and mystery shoppers evaluate their performance against these KPI's.
The idea is to learn from the consumer's point of view which areas of service quality need improvement and what is considered the highest priority, so improvements can be augmented over time.
Mystery shopping is designed to reward good performance and identify areas for improvement.
What are the gains of Mystery Shopping program?
Cross-check and monitor service standards level delivered across the channels.
Evaluate the performance of promotional activities / launches.
Motivate staff thanks to the direct & unbiased feedback loop.
Understand the performance from different angles (peak vs non-peak hours, weekdays vs weekends or high vs low seasons).
Use output reports as a the tangible feedback on your staff performance. Recognize their strong / weak points to improve the service quality.
Business impact delivered by mystery shopping programs?
Improve overall customer experience through staff incentivisation.
Provide you with an insightful perspective into your customers' experiences.
Measure your company's proficiency at providing memorable customer experiences.
Give you in-depth insights on market environment of your and competitor services.
---
With INFOCUS you can get the answers to all your questions today. We help you to check Service Quality of your business.

Our Mystery Client programs can help you perfectly understand your customer needs so ...

....that you can vastly improve your sales, service and business performance today. If it is important for your business to understand the needs of your customers, it is critical to get an objective view of your current service offering

Our Mystery Shopping programs are designed to give you precise and informative reports based on the quality of your service offering so that you can secure your customer base and improve sales efficiency today.
---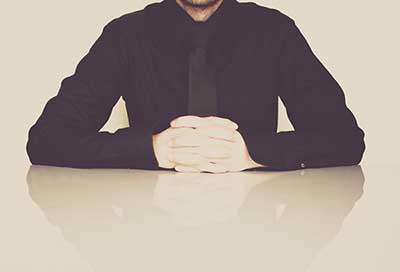 Why wait?
Discuss your challenges with our team. We'll be glad to help you to find best solutions for you business.